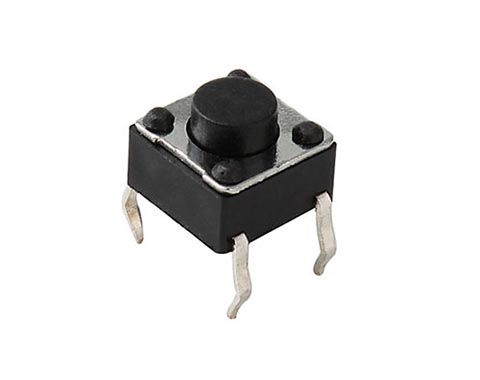 The button switch is an electrical appliance that is used to switch on and off small current circuits that is pressed to act and released to reset. Generally used in control circuits with AC and DC voltages below 440V and currents less than 5A, generally do not directly manipulate the main circuit, and can also be used in interconnected circuits.
In actual use, in order to prevent misoperation, buttons are usually marked or painted in different colors to distinguish them. The colors are red, yellow, blue, white, black, green, etc. Generally, red means "stop" or "dangerous" operation; green means "start" or "on". The emergency stop button must be a red mushroom button. The button must have a metal protective retaining ring, and the retaining ring should be higher than the button cap to prevent accidental activation of the button and cause malfunction. The material of the button board and button box where the buttons are installed must be metal and connected to the main ground bus of the machine.
The four-pin button switch is the same type of thing as the light touch switch and six-pin switch we usually use. The four-pin button switch cannot be self-locking, but every time it is pressed, the signal will jump once. When not pressed, only two sets of pins are connected. After pressing, the four pins are connected together.
---
Company Profile
JIALONG Electron Co.,Ltd is one of largest switch manufacturers in China. Our company was established in 1986 as we mainly manufacture slide switch,rocker switch, micro switch, push button switch, tact switch, DC jack, AC power socket and automotive switch. with over 1000 different types of our standard switches, most of our switches have been approved by UL, CUL, VDE, TUV, KC, CE, CQC and other approval. the JL brand has achieved global recognition in various sectors.
Tel: 86-577-8522-2566
Fax: 86-577-6728-0858
E-mail: info@calonsw.com